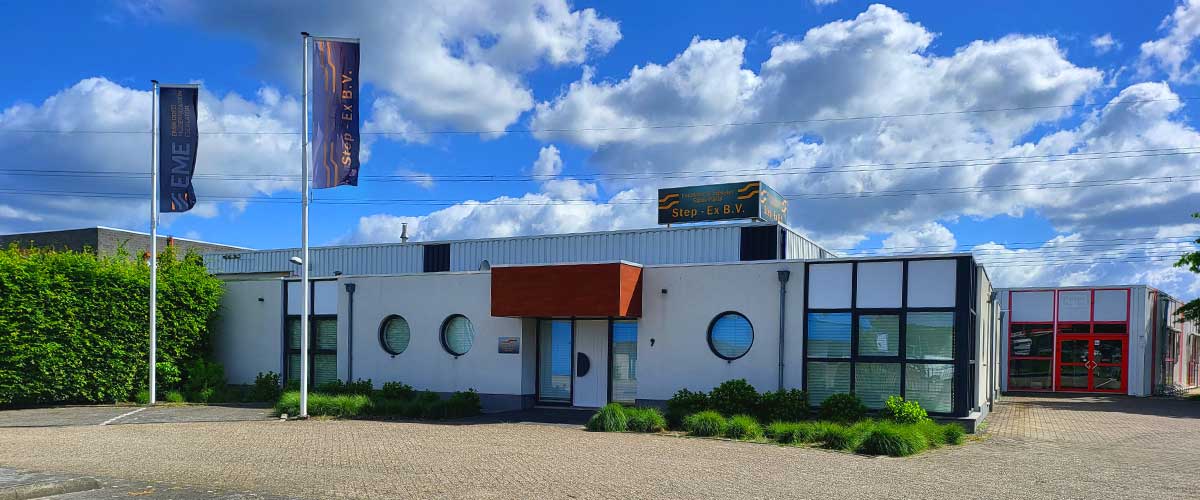 Step- Ex B.V. supplies spare parts for escalators and elevators to companies and operators worldwide.
Our company is located in the Netherlands and right next to a large logistics company. This allows us to ship all kinds of parts in any size and quantity to our customers extremely quickly.
With a capacity of up to 1000 m2, our warehouse carries all essential expendable parts and replacement parts from leading manufacturers such as Thyssen, Kone, Otis and Schindler.
Our round-the-clock availability (by fax or mail) allows our customers to find high-quality solutions easily and quickly whenever they need to purchase components.
This is crucial as time is often very costly when it comes to moving people.
Our products are of the highest quality. By request, we can also manufacture customized parts precisely tailored to our customers' needs.
An example of the many components we carry is the HD (heavy-duty) "Step- Ex OT- Step", with a weight of 15 kg. The step has been certified by the Dutch organization Liftinstituut on behalf of Step- Ex B.V. especially for use in Otis HD escalators.
Our escalator steps are fitted with original Faigle rollers and SKF bearings as standard in order to meet our customers' quality standards.
Product/component categories
•    Steps and pallets
•    Roller
•    Comb plates for escalators and travelators
•    Drive units
•    Lighting
•    Chains
•    Brakes
•    Electrical control units
•    Handrails
•    Socket brushes
•    And much more
---